Languages We Translate for You
From Afrikaans to Zulu, our expert translators and interpreters provide you 100% accurate translations in any language! How? Our professional translators are located around the globe, with expertise in every industry— Legal translations, medical interpreting, certified translations, and more. We translate, interpret, and localize into every language known to man. Even if you don't see it listed here, talk to us. We'll connect you to a translator in any language you need.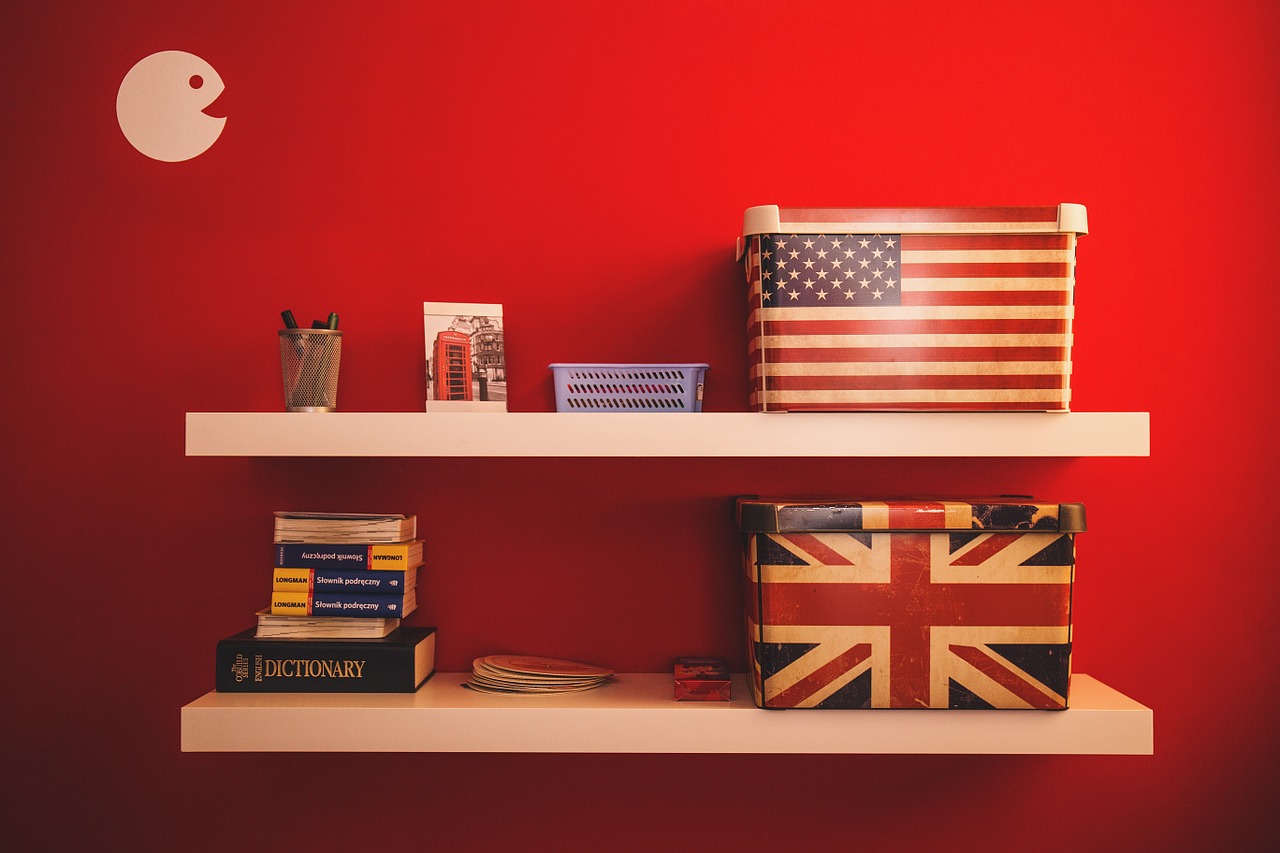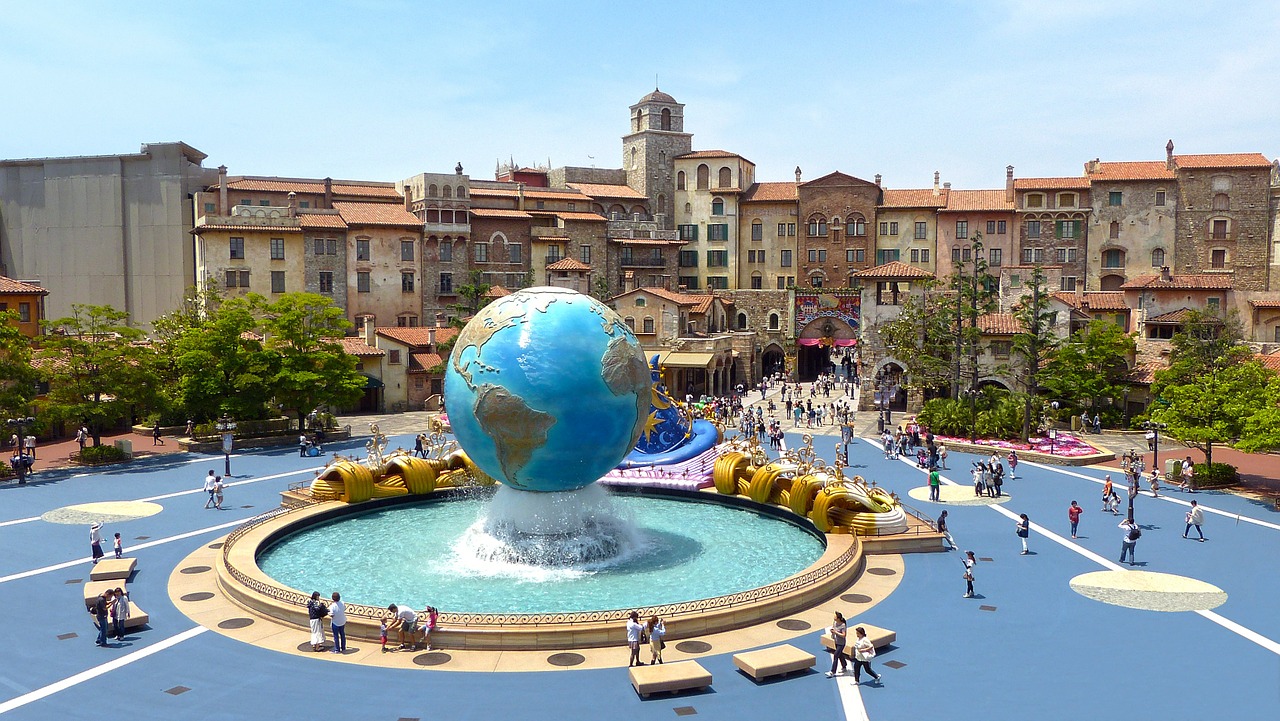 How Many World Languages Are There?
While many believe the number of world languages is about 6,500, there are actually 7,106 living languages in the world.
Although this number might be the latest count, there is no one clear answer as to the exact number of languages that still exist. The question of how many languages there are in the world has always been surrounded by uncertainty.
World Languages Statistics
| REGION | LIVING LANGUAGES | POPULATION |
| --- | --- | --- |
| Africa | 2,146 | 997,320,660 |
| Americas | 1,060 | 946,060,483 |
| Asia | 2,303 | 4,086,262,000 |
| Europe | 285 | 735,669,330 |
| Pacific | 1,312 | 35,284,389 |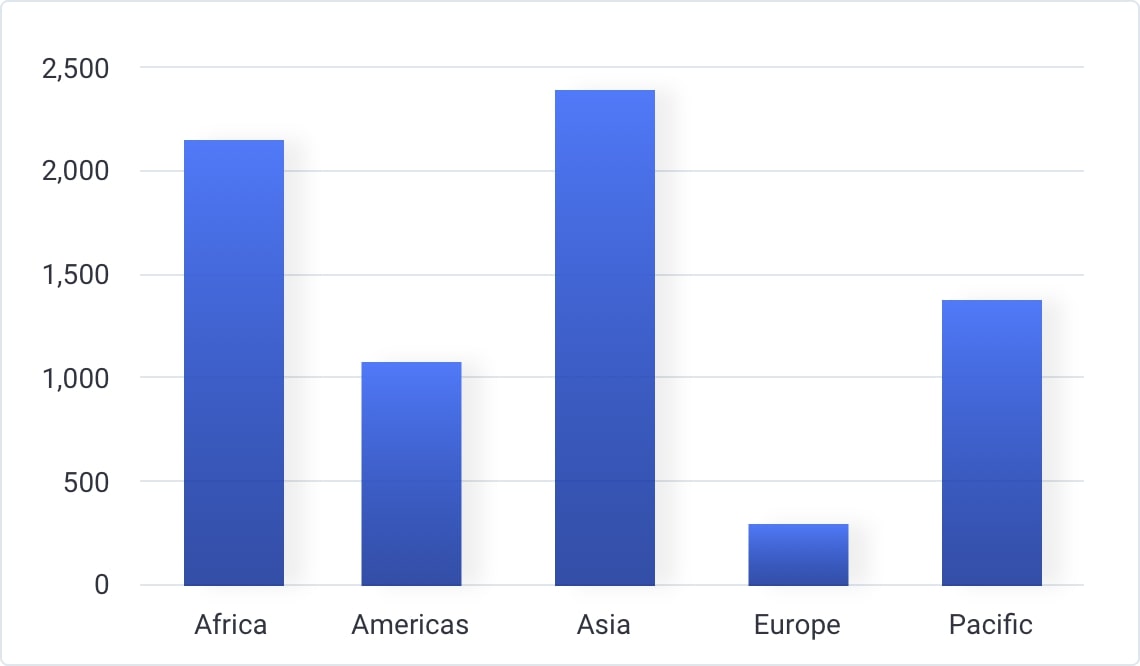 | REGION | DYING LANGUAGES | POPULATION |
| --- | --- | --- |
| Africa | 136 | 997,320,660 |
| Americas | 335 | 946,060,483 |
| Asia | 187 | 4,086,262,000 |
| Europe | 50 | 735,669,330 |
| Pacific | 207 | 35,284,389 |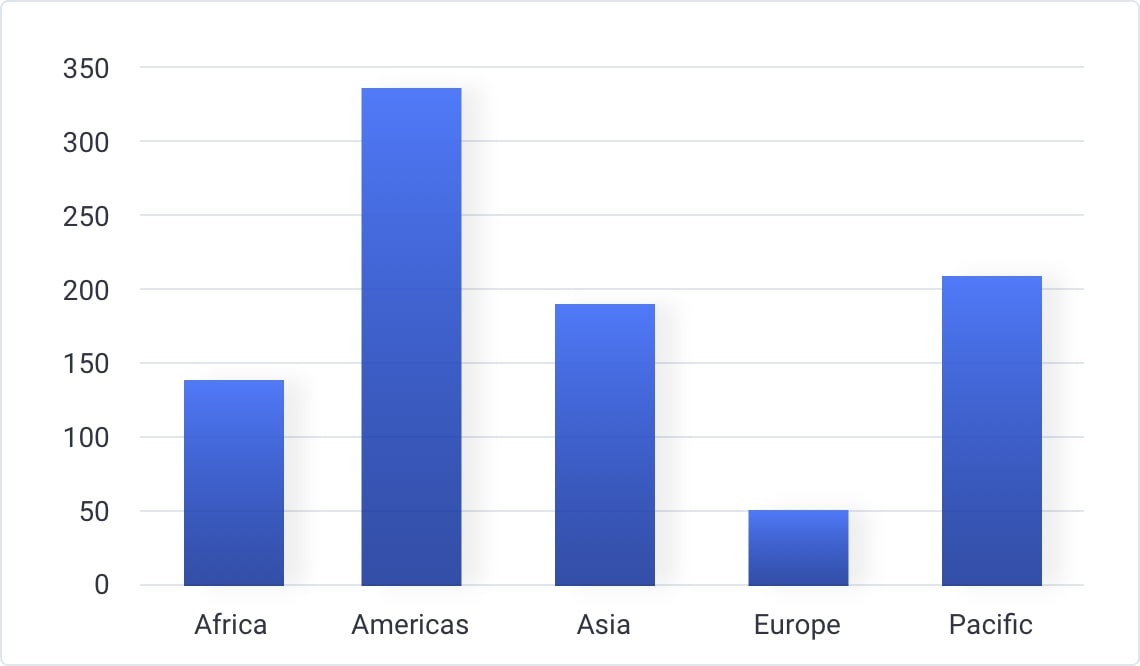 | REGION | ENDANGERED LANGUAGES | POPULATION |
| --- | --- | --- |
| Africa | 46 | 997,320,660 |
| Americas | 182 | 946,060,483 |
| Asia | 84 | 4,086,262,000 |
| Europe | 9 | 735,669,330 |
| Pacific | 152 | 35,284,389 |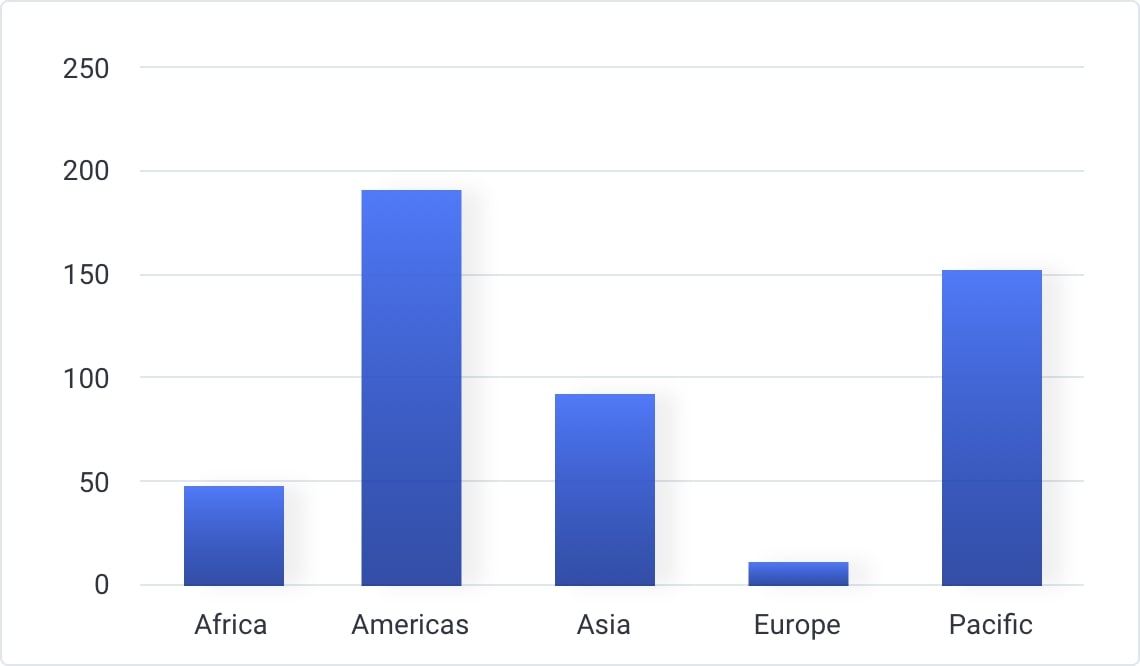 | REGION | NEARLY EXTINCT LANGUAGES | POPULATION |
| --- | --- | --- |
| Africa | 46 | 997,320,660 |
| Americas | 170 | 946,060,483 |
| Asia | 78 | 4,086,262,000 |
| Europe | 12 | 735,669,330 |
| Pacific | 210 | 35,284,389 |